Welcome to the AATJ Japanese Heritage Language Special Interest Group (JHL SIG) page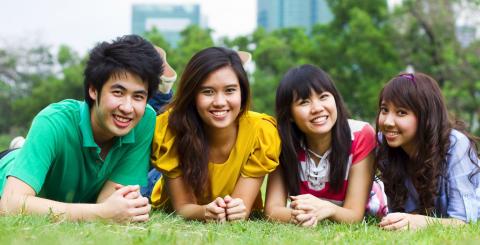 The JHL SIG was established to provide a home base for collecting and disseminating research findings in the field, and promoting JHL education. It also aims to provide a forum for discussing JHL issues. We publish research papers and reports on curriculum and instructional materials through our on-line journal, post conference paper abstracts on the SIG web site, and host a mailing list for information exchange and discussion on JHL issues. We usually have business meetings at the AATJ Annual Spring Conference/AAS Annual Meeting and at the AATJ Fall Conference ACTFL Annual Convention. All AATJ members who are interested in JHL education and research are welcome.
The Japanese Heritage Language SIG's website can be found HERE [1].
The Japanese Heritage Language SIG ejournal can be found here [2].
Japanese Ministry of Education (MEXT) List of Japanese Schools in North America [3].
For further information on the Japanese Heritage SIG, please contact Dr. Masako Douglas, Chair of JHL SIG, at masako.douglas@csulb.edu [4].